About
Learn a little bit more about us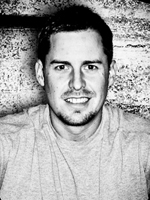 My name is John Brookhouse and I am a Multimedia contractor located in Portland, Oregon, USA. I specialize in the following:
Animation
Screen Capture Videos
Slidedeck Creation and Conversion
VideoHive / Motion Graphic Customization
Voice Talent
I also work in all areas of video including traditional video editing, project management and more.
Please allow me to tell you a bit about myself:
As mentioned, I live in a suburb of Portland, OR, USA. Aside from a year living in Hawaii and about seven years living in Wyoming, I've always lived in Oregon. I have two sons and a daughter that are my pride and joy.
Throughout my life I have always loved doing things of a creative nature. All the way back to elementary school I can remember having a strong focus on art. In college, I focused on graphic design and computer science. After college I found myself in the business world working in sales, but I always kept doing my design work as a sideline. Then, about 2006, I decided it was time to commit myself full-time to my passion of creativity and I started my own company.
I quickly found that I brought something unusual to every project that I worked on: A knowledge of sales and marketing. The time I spent in the corporate world allowed me to learn aspects of business that many creatives never acquire. This results in projects that are not only creative, but are also created with goals, process, conversion and sales in mind. This creates a powerful final product for all of my clients.
One final word about me: I have spent a good deal of my 40 years being very meticulous. I believe strongly in "sweating the details" and working on a project until it's perfect. The concept of "good enough" is not in my vocabulary and it shows in the work I do for people. It's that very nature that has caused so many of my clients to be so thrilled with the experience of working with me.
I hope this little look into my past has provided you with a bit of an insight into who I am.
I hope to have the opportunity to work with you and bring all of my experience to your project.
With Regards,
John Brookhouse